Welcome to my Blog at The Lair Of The Camrose
---
It's my bespoke stomping ground in the Intermatrix . You are very welcome, and thanks for stopping by…
This time, just when you thought it was safe to go back in the drive-in….
---
Drive-in movies. Pure American, right?
No! A beautiful Summer's evening on a showground on the Marlow-Henley Road for an early evening movie on a massive outdoor screen.
We were half an hour early, third in line to get in (can't trust the M25), it was like arriving four hours early at the airport for a holiday flight, but this time Lockdown-style. Four of us in a reasonably large Volvo SUV, three of us pushing 6′ 3″. What could possibly go wrong?
We were excited to be out out, albeit in in a car-sized bubble, about to be fed and a classic was waiting for us, brooding in the shallows, filing its teeth.
Jaws was on the menu.
I lined up the car within our parking space, a safe distance from the screen: a perfect view for the driver (me) and Mother. For Twins 1 and 2 in the back? Not so much.
Volvo hadn't really legislated for this cabin configuration. We adjusted the seats, the rear-view mirror and the passenger-side wing mirror; lived with the passenger-side windscreen pillar and non-detachable head-rests, not having packed a chainsaw; slid the back of the driver and front passenger seats down to about 35 degrees each; worked the front seats far enough forward so that the blood supply to my legs started to flatline; regretted – again – not having a convertible.
Perfect.
Food was courtesy of Tom Kerridge / Pub in the Park: cheeseburger and cheesecake. So ethnic, I nearly wore a cowboy hat. Glad I didn't, it would have blocked more of the screen.
Fortunately, the food was a manageable size…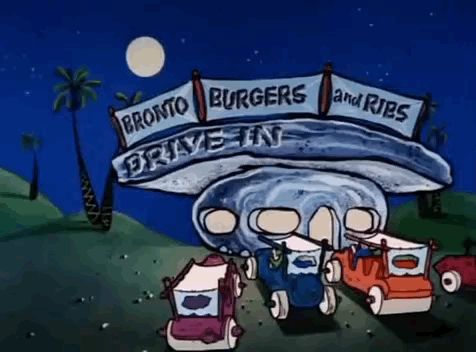 After that, time for a fun game before the movie started.
Over six foot driver (me), over six foot nineteen-year-olds in the rear passenger seats; less tall Mother in the front passenger seat. Cue an expert session of a combination of Twister and Rubik's Cube to position all of us to best advantage to watch the movie out of the available windows.
Bonus sessions of movie re-enactment (feeling like we were trapped in a small shark cage) and Ultimate Fighting Yoga in the back were available at no extra charge.
Duly installed, we attacked the food with the enthusiasm of a Great White vieiwng a tasty boatful of humans. And when it came to the line in the movie,
…what we are dealing with here is a perfect engine, an eating machine. It's really a miracle of evolution. All this machine does is swim and eat…and that's all.

Jaws (1975)
it gave me a vision of the kids standing in front of our open fridge.
And of Jasper, our eternally hungry golden retriever with his latest helpless prey (above)…
The burgers added a 4-D effect to the chomping sounds coming out of the in-car speaker.
The experience was brilliant.
And I love Jaws.
It's good that it's so topical, the tension between keeping stuff open and fending off a dangerous threat.
All thanks to the magic of the movies; and a film that contains one of the best ad-libs in movie history.
Cheers,
Alan