Welcome to my Blog
---
It's my bespoke stomping ground in the Intermatrix. You are very welcome, and thanks for stopping by…
This time, some genre mish-mashing in an epic battle of thriller vs historical romance
---
I thought that I'd have a play with a couple of books, in totally different genres: thriller and historical romance clashing head to coiffure (one of the two is not the type that I usually read, but Lee Child shouldn't feel left out by that).
I thought I'd see where they took me when trying to compare the genres, checking out the tropes in the first few chapters…
"Sylvester"
Novel
Historical romance
Essentially timeless, allowing a reader to sink into it.
Style
Third person omniscient narrator, perfect tense – provides distance. Do not necessarily want to get inside the characters' heads in this genre. Need that distance.
Various elements are used to paint a picture of opulence and privilege as the overall setting for the story.
Very formal, "old-fashioned" writing style with archaic language used – scythemen, breakfast parlour, things are agreeable, matters are of sufficient moment. Infelicitous. In keeping with the genre.
Names – Sylvester, Edmund, Ianthe.
Setting and character
Difficult to place in history with precision from the first few pages. The reader would be expected to place it in the Regency period, late 18th, early 19th century without the author spelling it out. You would be forgiven for expecting period historical detail later to place it more fully, but light touch.
Difficult to place geographically. Sylvester is the Duke of Salford, but it doesn't really matter where it is, it's the characters which are the important feature of the story, unless later the place becomes more relevant. I would not expect that to be the case in this genre other than to reinforce the sense of privilege. I would expect visits to the equivalent of the Pump Room and extravagant balls. We are set up for all of this in the first few pages.
First line: Sylvester in his breakfast parlour – sets the scene and prepares the reader for "Chance", which has an "east front". This genre demands a lavish house as a starting point to establish wealth and social importance.
Tudor-origin winged staircase, gallery guarded by two figures in full armour (not just any old armour). Building the feeling of solidity and the weight of history.
There are "scythemen" in the grounds, servants, a nanny, a butler, a footman.
The weather has robbed him of two hunting days – hunting would be a suitable pastime for a gentleman. Horse riding too.
Sylvester has a "huge inheritance". Born to a "great position", with "a long line of distinguished forebears". Standard to have a well-established family. Therefore he has rank, wealth and elegance. All the pre-requisites of a historical romance leading man.
He is handsome, with a singularly charming smile, but with a slight rakish look when he frowns…He has the tiniest glimmer of a fault in his appearance no doubt intended to make him more attractive.
There is a liver-and-white spaniel, which is to be expected in this type of setting. No doubt it is graceful and loyal.
All tropes present and correct.
LEE CHILD
"Killing Floor"
First published 1998 – the first Jack Reacher book.
Novel
Thriller
Punchy title, punchy delivery.
Style
First person narrator, perfect tense – provides immediacy. Breathless. Things happen quickly and IN YOUR FACE.
Various elements are used to paint a picture of grit and toughness.
Clipped, aggressive writing style with modern language used – in keeping with the genre.
Short chapters for faster pacing.
Names – Jack Reacher – blunt and no nonsense. Baker and Stevenson (the cops) – everyman names.
Setting and character
First line: I was arrested in Eno's diner. Compelling start. The impending arrest immediately sets the scene for the novel and does not relax.
There is a low-key, ordinary, everyday setting as the launch point – a diner, filled with non-descript civilians. Adds an air of earthy reality to the scene.
Drama injected early with police cruisers pulling up outside the diner.
Violent language and violent moves: screamed, yelled, focus on hardware and police tactics. Exclamation marks! Very short sentences and fragments to allow tension to be cranked up.
Rebellious language: reading about a President he hadn't voted for and wouldn't.
Set in the US, but assumes reader knows that. Good introduction of place – Georgia – when he is arrested and read his rights, including a state-appointed attorney, rather than saying: "I was in Georgia"…Then, arriving at the police station precisely places the action in the town of Margrave.
Action is more important than the exact location except for providing colour in this type of fiction to ground the action.
Reading Miranda rights – readers are expected to be aware, and reading the rights adds a further air of officialdom and authority to the scene. Typical in a thriller of this kind.
Description of the car and the tarmac again ground the action.
All tropes present and correct.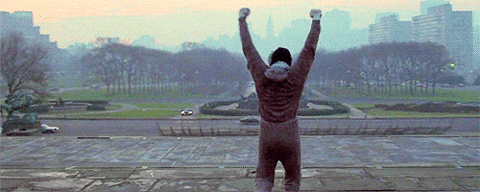 I think Historical Romance has marginally kicked ass and left Reacher gasping on the tropes, although the re-match is likely to be brutal (and quite polite).
I found this an interesting exercise in getting to the heart of those genres, peering at what makes them tick…Difficult to mix up, and difficult to position wrongly in a book shop…
Cheers,
Alan
Alan Camrose