Welcome to my Blog at The Lair Of The Camrose
---
It's my bespoke stomping ground in the Intermatrix. You are very welcome, and thanks for stopping by…
This time, the wheels (of cheese) don't quite come off at a virtual cheese tasting…
---
There was a time when an evening of live culture meant a trip out to the theatre, not a Zoom cheese tasting session.
We huddled around our iPad and watched a cheese making video with live commentary from the cheesemaker, a life threatening variety of his cheeses in front of us that had been delivered earlier in the day as props. To be fair, the live commentary was more entertaining than for the Carabao Cup (most things are, though, so that's a low bar).
When I was growing up, a cheese board meant putting Dairylea triangles on a plate next to those thin – purportedly Cheddar – slices which were the colour of Donald Trump's hair. Here, there was a landscape of craggy cheese and soft cheesebergs broken up with rugged bread and bikkies.
The cheeses included the wonderfully named Lord London created specially for the 2012 London Olympics, and making all the fuss about winning the bid worthwhile. It's a bell-shaped cheese which we frantically stuffed with garlic and random herbs from our hubristically named kitchen garden (either that or they were weeds) and then oven baked. Yum.
And, among others, there was a blue, crumbly and creamy. Extremely yum. Delicious with accompanying red wine and apparently really good smeared over a milk chocolate biscuit to make sure that all major migraine food groups are covered.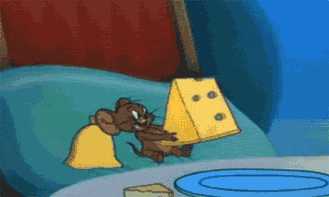 Things have come a long way during Lockdown, accelerating changes and how to deal with them by years if not decades. Our willingness to turn to technology to paper over some of the gaps has been awesome, if not necessarily welcome on the high street, but needs must and this type of event is becoming more and more mainstream where eight months ago they would have been more of a gimmicky side show. The cheese provider, like other industries, is scrambling to meet demand for online servicing, a prerequisite in the current vicious piranha pool of the market, the need for a USP, a differentiating feature, all too evident.
I'm now going to head off and soak my head in a cold towel (bought online a few months ago) to recover from the red wine that I cunningly used last night to counterbalance the tower of cheese. Jasper, my retriever, still has that hopeful, wistful look from last night that shows his cheese detector has overloaded.
I'm not sure I shall touch any cheese for a few days now to help to average out the wave of cholesterol that must have broken over me last night. I think Amazon sell hangover cures, right?
It's the whey forward…
Cheers,
Alan
Alan Camrose
PS Here are the details of the cheesemakers from last night. Worth a look…